Sail Shade Structures
Sail shades provide unique sun protection and can shade spaces large and small. Besides the architectural look, the design of sail shade structures is very practical as they can be used in places that have irregular or specific locations for column placement.
3 Reasons to Purchase a Commercial Sail Shade for Your Space
If these reasons solve your biggest shade pain points, then a sail style shade may just be right for your outdoor space.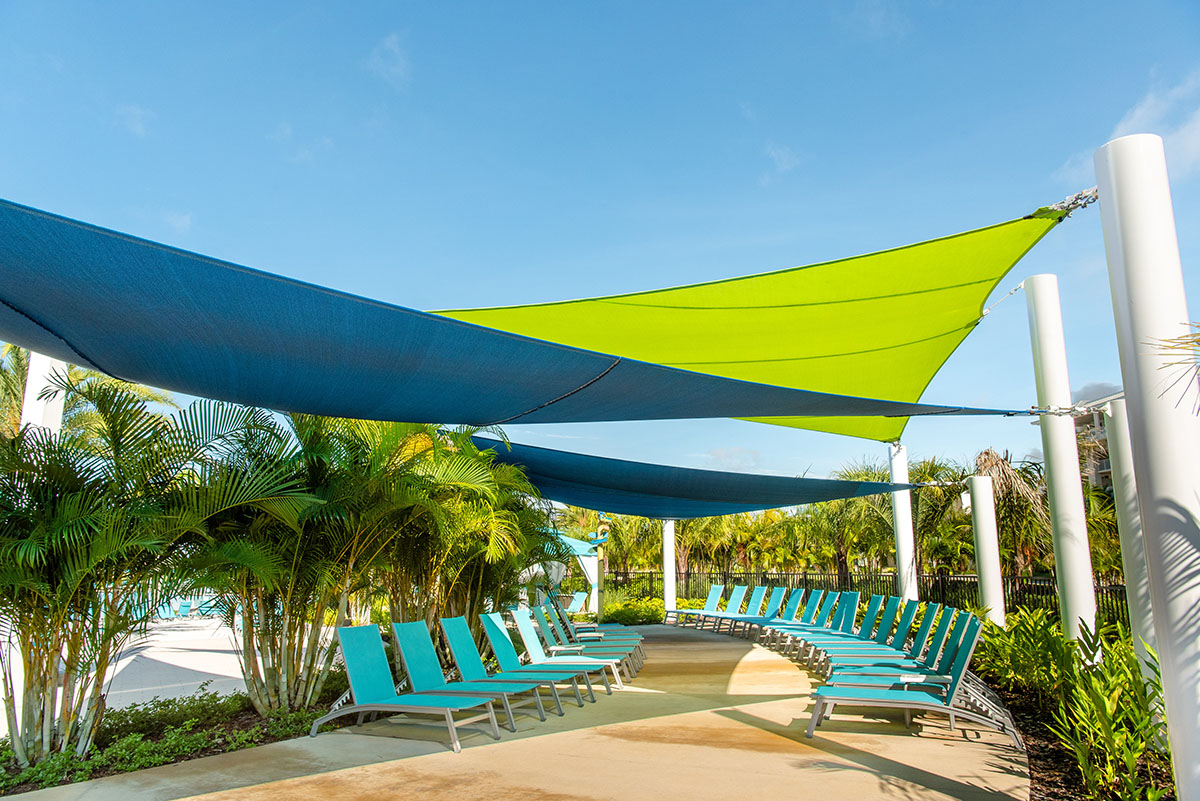 Practical for All Commercial Markets
The appealing aesthetic design and flexibility to create different configurations make these sail shades applicable for many places like:
Country clubs
City parks
Town Squares
Outdoor dining spaces
Pools
Playgrounds
Outdoor event spaces
Apartment complexes
We provide shade sails in commercial, outdoor settings. Our shade sails are not suitable for home or residential use.
Ready to get started?Find Your Nearest Representative
Take the first step today by locating your nearest representative.